Using her elbow as a grip rather than her hand, Tuberty climbs the fabric during a weekly aerial dance class held at BU. With this climbing method, Tuberty is able to climb three or four feet in the air.
Sarah Tuberty talks to her friend Katie Rich after the warm-up at the start of the weekly aerial dance class she takes at Boston University's Fitness and Recreation Center. Tuberty chose to take aerial silks because of their flexible and more forgiving nature.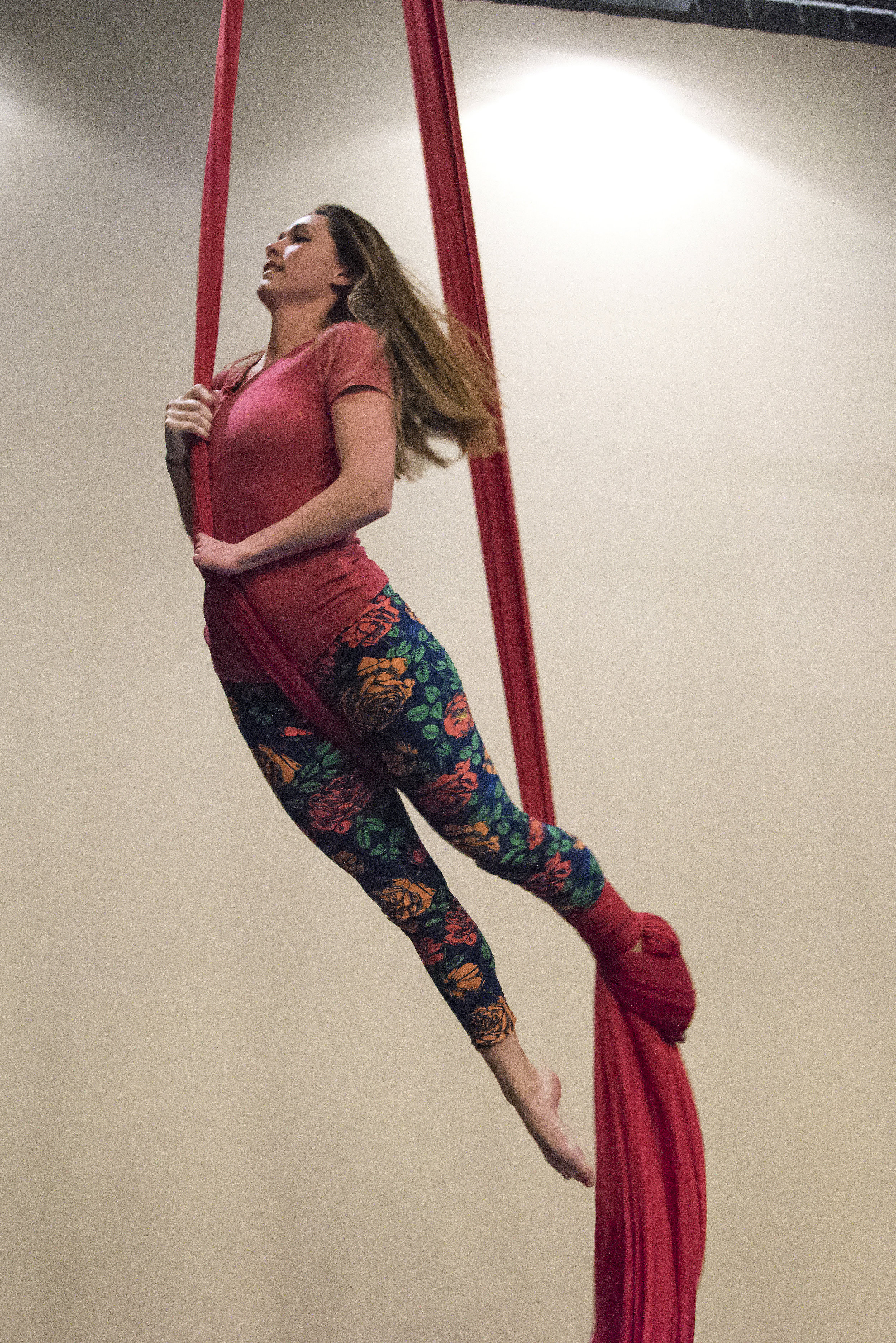 Suspended three feet in the air, Tuberty performs a peppermint wrap, one of the first silks moves students learn in a beginner aerial class. Tuberty must find new and different ways to approach aerial moves in order to accommodate the limited use of her left hand.
In order to perform certain aerial moves that typically require hand grip, Tuberty makes use of her left wrist to hold herself in a hanging position. "It's all about finding those extra steps; those ways to support myself while still being safe and still able to do the different things," she said.
Sarah Tuberty was born with Symbrachydactyly, a congenital abnormality leaving her with no fingers on her left hand other than a semi-operable thumb.